Our research experts worked tirelessly to develop denture materials that provide the quality dentists and patients need at prices they can afford. We are constantly refining our product line to build on the trusted reputation we have earned.

DENTURE BASE RESINS
---
LABTEC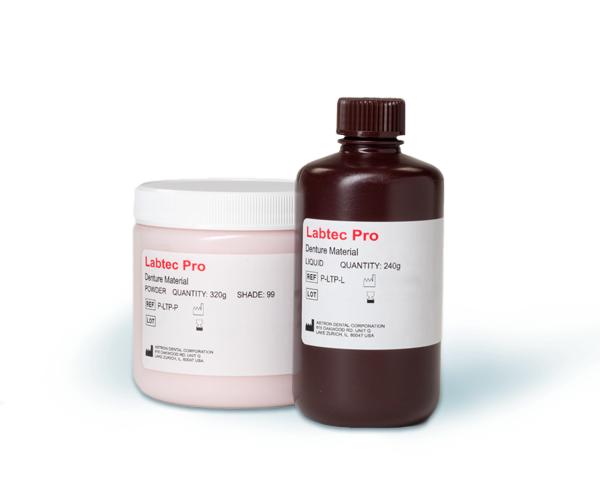 Labtec Pro
ETHYL-BASED DENTURE RESIN
This MMA-free material using EMA technology is a perfect choice for reliability, consistency, and quality. Offers super high-impact with no shrinkage.
Available in Economy Kit and Super Economy Kit sizes.
Safety Data Sheet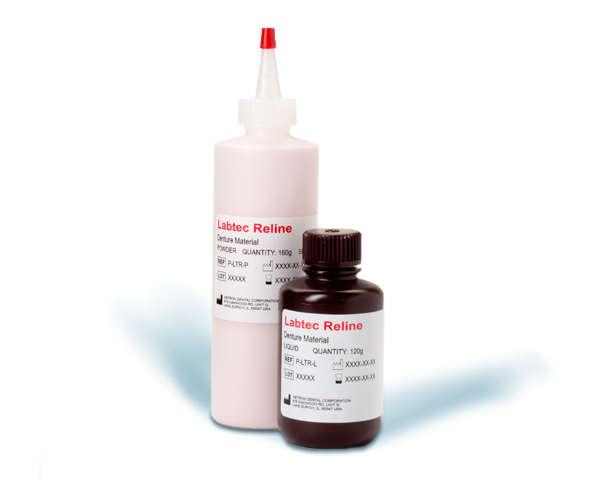 Labtec Reline
ETHYL-BASED REPAIR MATERIAL
For repairing or relining dentures made with Labtec Pro resin, offers the same benefits.
Available in Mini Kit and Lab-Kit sizes.

Safety Data Sheet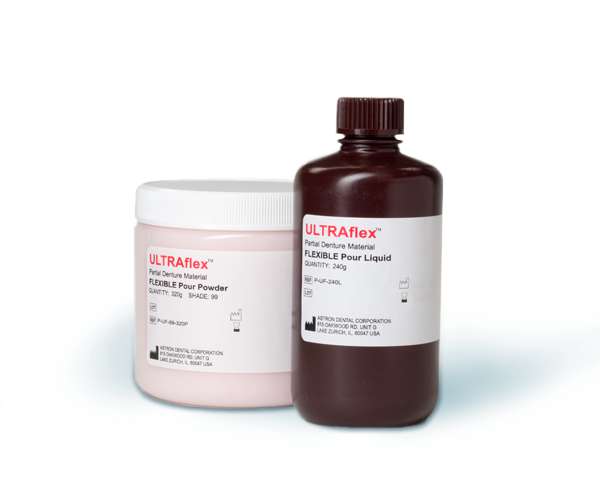 ULTRAflex
THERMAL COMPOSITE HYBRID RESIN
A partial denture material with flex, that unlike conventional nylon materials can be easily repaired or relined. ULTRAflex™ partials with clear clasps offer optical clarity that blend naturally against existing teeth. It is allergy free (MMA, BPA, and silicone-free), requires no special equipment or injectors to process, and can be press-packed or poured and cured in a pressure pot.
Can be used in place of or in conjunction with metal partials. Comes in a liquid and powder mixing kit, available in six shades.

Safety Data Sheet



Lab-PRO
PROFESSIONAL GRADE WATER CURING UNIT
The Astron Lab-Pro is a highly reliable 220 volt stainless steel water curing unit designed for heavy duty lab use. Its extra-large capacity tank holds 16-18 flasks or 8 double cages. Features include a digital water bath, dual stage curing, auto shut-off for safety, and all digital electronics for better reliability.
Made in the U.S.A., comes with a 1 year unconditional warranty.
Safety Data Sheet
"Astron is the best material I have ever used period...nothing even comes close and I've tried everything." Dan, Flexease D/L